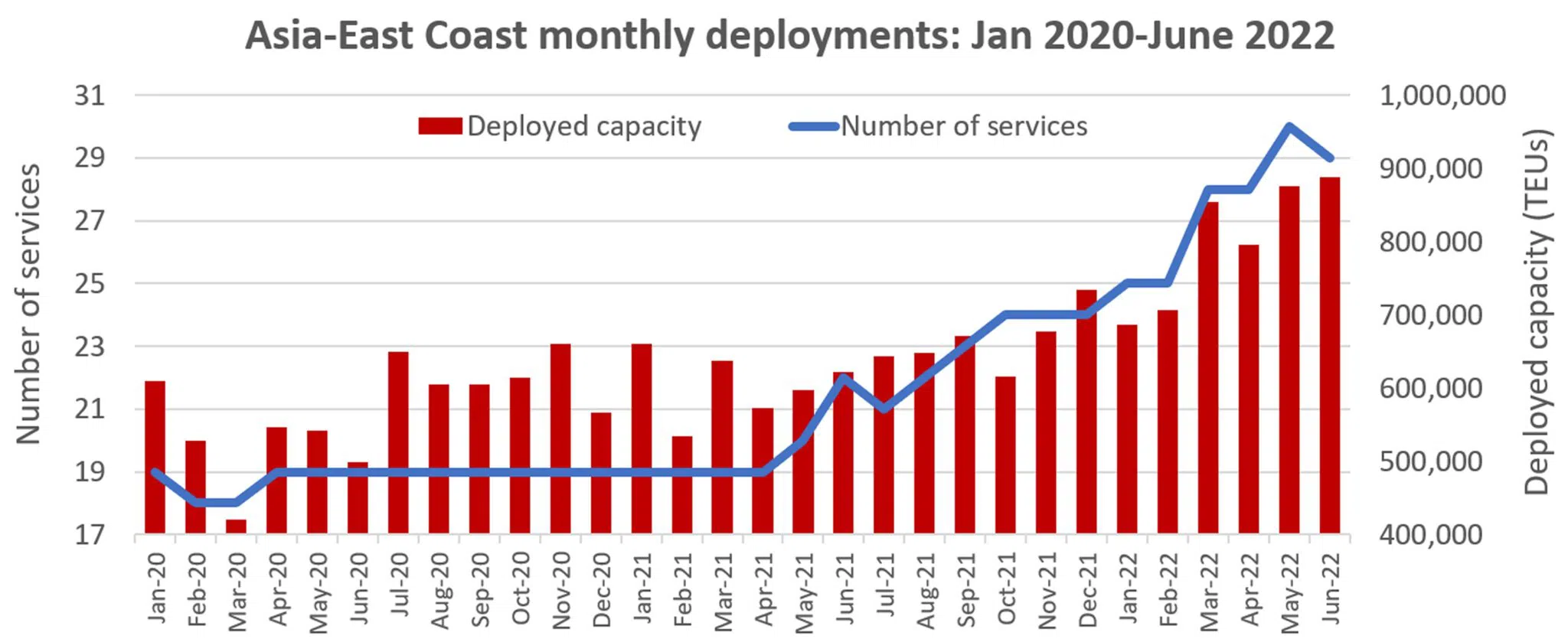 East Coast ports are starting to make the news—thanks to an overflow from the ports of Los Angeles and Long Beach to the west, as carriers deployed smaller ships during the peak season. As of March 18, there were 63 container ships waiting in queue at East and Gulf Coast ports. And unfortunately, things are expected to get worse. Capacity on services from Asia-East is expected to jump 40% from last year's average.
For more on this story: East Coast ports about to get slammed by a lot more ships
The pandemic is still creating supply chain woes as China introduces new lockdowns in Shenzhen and Shanghai, where two of the largest container ports in the world are located. Container movement at these ports is expected to be restricted to some extent, capacity could be further reduced, and already high shipping prices will likely creep higher.
For more on this story: China Implements New COVID Lockdowns Creating Supply Chain Fears 
In air cargo news, shippers are being warned to consider the size of their loads, thanks to Russian commercial aircraft being removed from the market, including the AN-225—the largest commercial aircraft in the world. Shippers will now have to reconsider how they calculate loads, especially those historically based on the specifications of the AN-225.
For more on this story: Air cargo shippers: 'think about transport before you manufacture'
In the US, policymakers continue their investigations into the industry's unfair billing practices—by ocean carriers claimed to have formed global alliances and who have been exempt from competition laws. However, to date, they have found no evidence of collusion or antitrust activity.
For more on this story: US policymakers overreach in bid to bring ocean carriers to heel
Finally, Panjiva reports that the month of February saw sequential declines for imports and shipments bound for the US. Containerized freight imports were down 5.5% over January while shipments were down 7.7%. However, annual gains were 6.9% and 17.7% annually, respectively.
For more on this story: U.S.-bound shipments and TEU see sequential declines and annual gains, for February