How to circumvent the pitfalls that can derail your international trade goals Global trade grew by 13.5 percent in 2010, marking the fastest-ever expansion in global commerce, according to the World Trade Organization. That represents a lot of transactions, and a lot of opportunities for things to go wrong.
With import and export trade volumes rising every year, companies are bound to make importing mistakes – it's just the nature of the game. The good news is that with the right information and support, you can play that game successfully.
Here are five mistakes that importers make frequently, and how to avoid falling into the same traps:
1. Not Understanding all your Buying Terms Options
Often, Importers skim over their buying terms too quickly, and neglect to ask questions about the fine print. Take this approach and you'll not only leave money on the table when cutting deals, but you'll also miss out on opportunities to increase your bottom line profits. Consider the company that buys Free On Board (FOB) port of export, which specifies that the Seller is responsible for all costs incurred from the point the merchandise leaves the factory door, until the time it's loaded on the vessel or aircraft.
Typically, costs like trucking between the factory and the ocean port, terminal handling charges, export customs clearance and documentation are all bundled up in the FOB port unit cost, and therefore all contribute to the "dutiable value" for which your U.S.
Customs clearance costs are based. One legal cost-cutting technique requires the Import/Buyer to change those terms from FOB to Ex Works (which means that title passes once the buyer arranges pick up of the goods from vendor's factory or warehouse).
Make that switch and the truckload filled with $10 widgets purchased FOB Hong Kong, versus one filled with $9.00 widgets purchased Ex Works, would save you about 15 cents per widget in U.S. duties. The savings can add up fast if you're buying several million widgets per year, and all because you reviewed and revised the buying terms.
2. Not Holding Vendors Accountable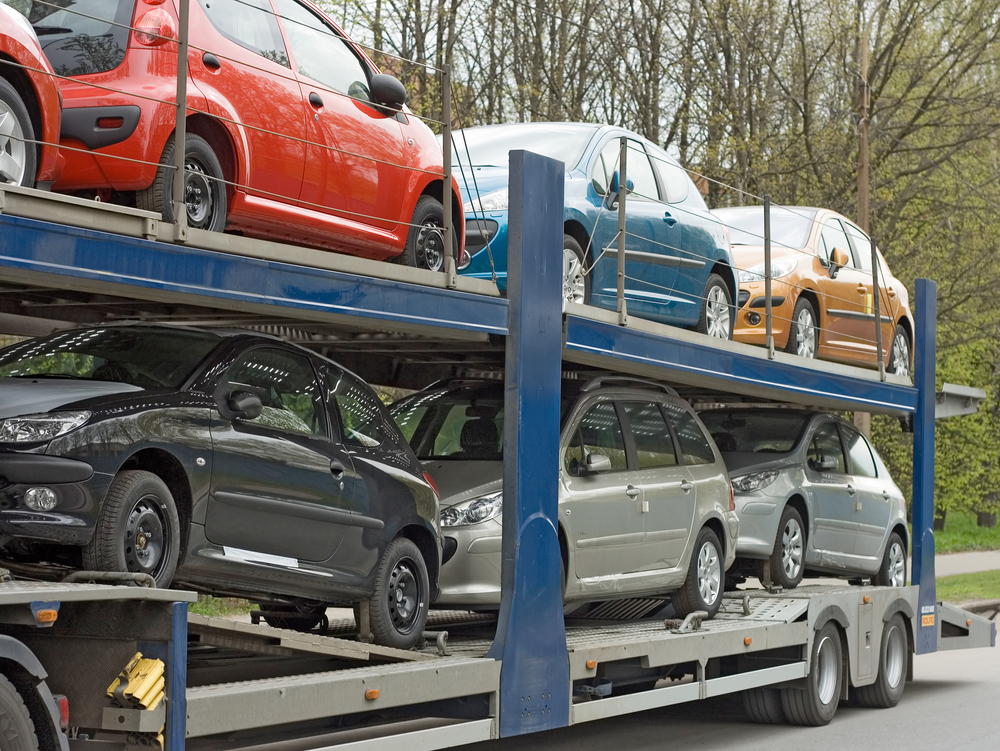 You're accountable to your customers, and you do everything you can to meet their deadlines, right? Well, your vendors should be held to the same standards, and should receive downstream consequences for not meeting their shipping windows. I've seen too many companies remain liberal with their cargo ready dates, when what they really should be asking is: "Exactly when will my shipment arrive?" To track performance, you can use vendor score-carding combined with bonuses and consequences. Other effective vendor measurements include order fulfillment accuracy (which can be accomplished by comparing purchase orders placed versus purchase orders shipped); compliance with carton requirements, packaging quality and labeling; and documentation timeliness, the latter of which has important ramifications as it relates to ISF and AMS regulations.
Evaluate your vendors, hold them accountable and consider the opportunities that you could create (smaller orders, inventory reduction, and so forth) if you knew – with a higher level of certainty – when the goods would arrive.
3. Assuming Your Shipping Company Has Your Insurance Covered
Guesswork leads to unpredictable situations, and unpredictability leads to cost overruns, especially when it comes to insurance coverage. Assuming that an International Logistics provider carries insurance that will give you full replacement value for your cargo if it's damaged, stolen or lost overboard, is a "major league" false assumption most importers make. What you may not realize is that all shipping companies (from the smallest to the largest) have a limited liability of coverage, so the value of goods they transport is capped at a certain amount (be it air or ocean, the limits of liability are dictated by international conventions, and not the individual carriers). Guessing that your $500,000 in consumer electronics cargo is safe because your logistics provider's policy will cover its replacement in case of theft is a bad idea. Without careful review, these situations can turn into nasty litigation, and often leave importers holding the bag. Avoid this mistake by periodically reviewing both your and your logistics provider's insurance coverage, and find out what is and isn't covered (is it replacement cost or selling cost?). Know your actual liability before signing on the dotted line.
4. Ignoring the General Average Clause
Here's another maritime law that tends to get overlooked, but that can hit your bottom line hard in case of an emergency at sea. The General Average Clause states that if when an intentional sacrifice of property is made onboard ship to avoid a common peril, or when an intentional expenditure is made (also to avoid a common peril), all parties must contribute money on a pro rata basis. Maybe the ship was run aground on purpose to avoid sinking, or perhaps the cargo was jettisoned in a storm that would have otherwise destroyed the vessel. Whatever the scenario, responsible parties include the vessel's owner, the charterer, and any other interested parties (in this case, that's you). You won't be able to skirt this ancient law, so don't ignore it.
5. Not Taking C-TPAT Seriously Enough
The 9/11 terrorist attacks changed the way we do global business, with the Customs Trade Partnership Against Terrorism (C-TPAT) being just one of many regulatory challenges that companies are grappling with. Intent on building cooperative relationships that "strengthen and improve overall international supply chain and U.S. border security," C-TPAT asks businesses to ensure the integrity of their security practices and communicate and verify the security guidelines of their business partners within the supply chain. The program applies to companies of all sizes, but is often looked upon as a nuisance and a financial burden. As a result, companies postpone or simply ignore participation. While the tangible benefits that C-TPAT delivers businesses has been debated, both the cost and administration of membership is a worthwhile investment in your company's future. It just makes good sense for importers to get onboard with C-TPAT, and to take it seriously.