Trucking
The American Trucking Association has calculated that trucks move almost 73% of the country's freight by weight. In reality, almost every product that moves in the United States is transported by truck at some point in the supply chain. Whether it is the main mode of transportation from point A to point B, used as final mile delivery from the airport or seaport, or even as a local delivery from your grocer or furniture store, trucking is what really moves our economy.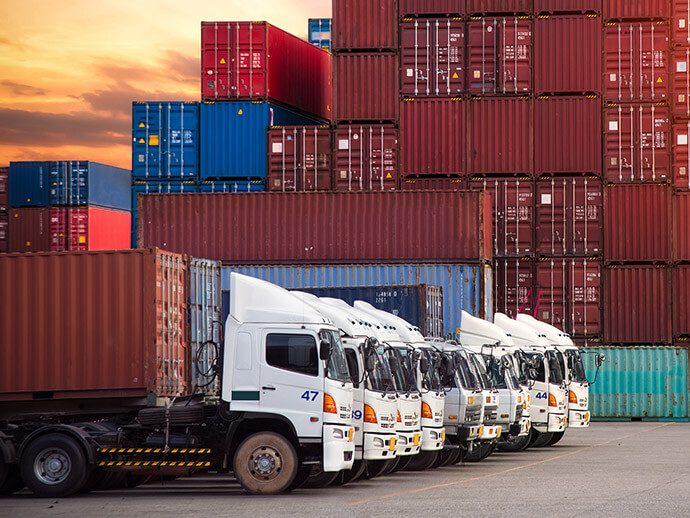 In addition to our international services, Transmodal has been licensed by the U.S. Department of Transportation (USDOT) as a Motor Carrier since 2012. Transmodal has built a powerful network of over 400 professional and reliable trucking companies who provide a wide range of services in all regions of the continental US. We can easily move your cargo as part of an international shipment, or as a standalone domestic shipment through a Full Trailer Load (FTL), Less-Than-Truckload (LTL) or a special handling project shipment. Whatever the need, Transmodal can move your cargo to its destination with care and precision.
Port Drayage
Airport Pick Ups
LTL
FTL
Flatbeds
Oversize & Special Equipment
And with different service levels and price points to meet your expectations and your budget goals, Transmodal can deliver your cargo at the right time, for the right price. Contact Transmodal today to start booking all your domestic shipments.
Warehousing & Distribution
As part of our logistics solutions network, Transmodal offers our clients a full range of warehousing and distribution services across the US. We have spent years forming the most reliable, efficient, and dedicated warehousing solutions in the country to fit your needs. All our partner facilities are fully insured, fully secured, offer temperature-controlled environments, and know how to handle your product with the care it deserves. Existing Transmodal warehousing clients include companies across many industries including footwear and textiles, automotive, high-tech, pharmaceuticals and chemicals, food items, and retail for both eCommerce and brick and mortar distribution. Our services include:
Transloading
eCommerce fulfilment
Sort & Segregation
Pick & Pack
Short / Long Term Storage
Packing and Crating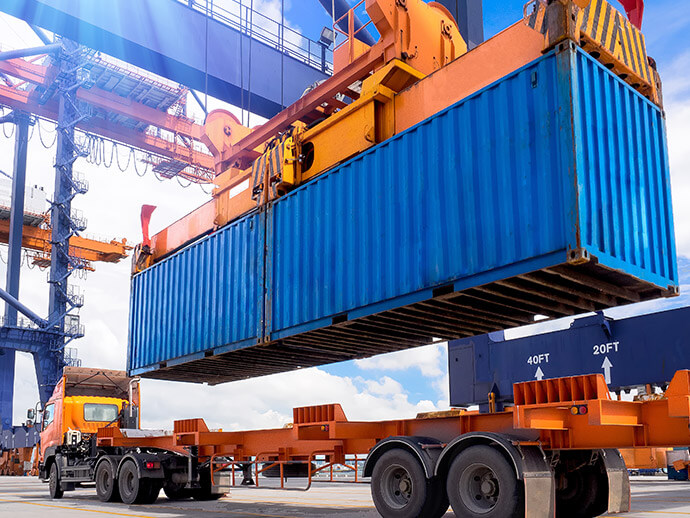 Contact Transmodal today to learn about all our warehousing services.